In Greater Toronto, each neighbourhood has something unique to offer. Culture, history, architecture and lifestyle are different from one area to the next. Some of these neighbourhoods are rising up in value quicker than others due to new property developments.
With real estate, location is always important. Let's look at five up-and-coming neighbourhoods in Toronto's suburbs.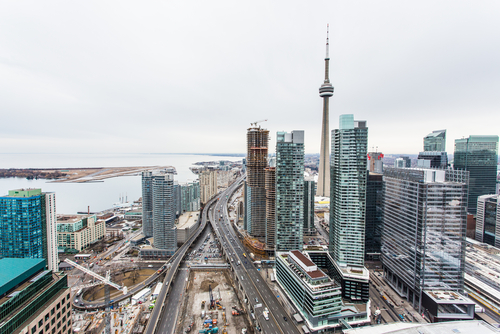 Aurora, York Region. This affluent town 20 kilometres north of Toronto is an oasis of stylish and gracious living. Tucked against the verdant, old-growth forest of St. John, it has plenty of park space with bike paths, walking trails and children's areas. Aurora also offers plenty in the areas of shopping, entertainment and schools.
Vaughan, York Region. Buying a home in Vaughan is a great investment opportunity as it is one of the fastest-growing cities in Southern Ontario, with ambitious projects of growth and expansion, and is becoming a hot community to raise a family. Vaughan is close to great schools, public transit, plenty of shopping and restaurants and Canada's Wonderland. And the cherry on top? The subway extension is expected to be unveiled in late 2017, and Vaughan will be even more connected than ever to the metropolis to the south.
Sutton, Lake Simcoe. Sutton is a mere two kilometres to the south of the shore of Lake Simcoe. This is a quiet town with breathtaking natural forest areas and quaint village-style stores that brings to mind old days gone by. With the outer areas of downtown Toronto a short highway drive away, Sutton provides access to a number of exciting venues for the whole family.
Unionville, Markham. Unionville is a perfect community for families and individuals who want to enjoy both the city and suburban life. Living in Unionville offers urban living with country flair and the village's Main Street is a chic meeting place for residents. It hardly feels like commuting when you take the Unionville GO Train to downtown Toronto, as the ride is only about 40 minutes long.
Richmond Hill. Diversity and ethnicity are the trademarks of Richmond Hill. This town is made up of many different cultures and backgrounds, providing a vast array of sights, sounds and tastes. If you feel like doing a world tour, this is the place for you. This quiet and relaxed suburb offers a variety of cultural events and attractions for its residents such as the annual Festival of Lights.
Your Community Realty is proud to have full service locations in each of these areas. Contact us today!