Real estate is not only about "location, location, location" — choosing the appropriate agent is also crucial for a successful transaction in the real estate market. The industry is at its hottest, and by selecting a seasoned, trustworthy agent, you're sure to have a positive experience while buying or selling your home. Here are the top five reasons why Your Community Realty is the preferred choice for Greater Toronto Area dwellers.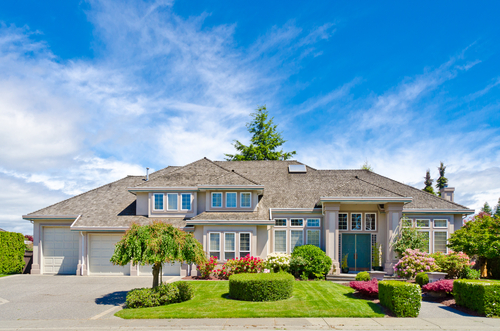 1. We're Experienced. Having been in the industry for over two decades, Your Community Realty owner and broker Vivian Risi is a renowned entrepreneur in the Canadian real estate market. Risi has developed an in-depth and intuitive understanding of the residential and commercial marketplace, which she shares with her carefully curated team of real estate professionals. Your Community Realty maintains its stellar status by pairing their unparalleled experience and drive with the latest trends and technologies in the industry, always striving to provide a superior customer experience while also making a positive social impact on the real estate landscape.
2. We're Family Owned and Operated. Spearheaded by the Risi family, Your Community Realty has stayed true to its values and vision from Day One. Although we have evolved to 10 locations across the Greater Toronto Area, our family ownership has allowed Your Community Realty to maintain an intimate and boutique-like feel as we prioritize our clients' happiness while striving for innovation. Plus, as a family owned and operated business, we are able to capitalize on each family member's unique strengths and talents, making ours a well-rounded and well-informed brokerage.
3. We Have Multiple Locations Across the GTA. With 10 office locations and over 1,000 realtors, our company may be big, but we're able to micromanage each of the communities we serve and provide unique services to suit the needs of our clients.
4. We're Abolishing the Generational Gap. Risi and the entire Your Community Realty team represent the three most relevant generations in today's demographics: Baby Boomers, Generation X and Millennials. This organic organization enables them to adapt well to changes and serve diverse client profiles.
5. Number One Franchise in Canada for Royal LePage. When choosing a real estate agent, it is important to consider trust and reputation. Your Community Realty is backed by Royal LePage, one of Canada's most renowned real estate corporations. Risi has ensured that Your Community Realty delivers results by being the best franchise for LePage. Rest assured that your real estate transaction will be in safe and reputable hands of Your Community Realty.