Diverse, affluent and right in the heart of the Greater Toronto Area, Aurora is a small town with a big personality.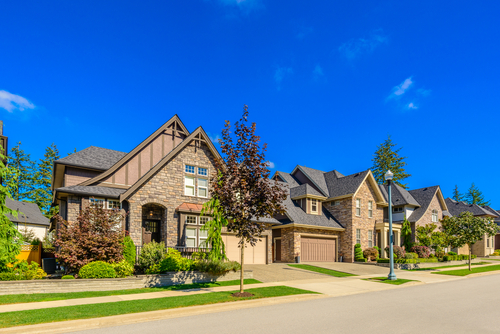 Recognized by MoneySense Magazine as one of 2016's top 20 places to live in Canada, the municipality just north of Richmond Hill boasts an appreciation of the past, gorgeous scenery and luxury living, and no matter your interests, Aurora is a place anyone can feel comfortable calling "home."
With over 650 architecturally and/or historically significant buildings, a walk through Aurora's downtown streets will have you stumbling upon charming neighbourhoods peppered with beautiful homes, coffee shops, boutiques and more.
Aside from the significant architecture, what truly sets Aurora apart from other towns in the GTA is its plethora of natural scenery. Partially seated on the Oak Ridges Moraine, Aurora offers trails that crisscross the town and environmentally protected river valleys that meander throughout the municipality. With over 46 public parks to explore, each connected by a trail system of roughly 57 kilometers, you can bet that whether you want to hike, bike or just enjoy a leisurely stroll, the natural valleys and meadows available to you will blow away your expectations.
The median household income in Aurora is $97,390.88 — one of the greatest in Canada in 2016 — so the population of just over 50,000 enjoys a high quality of life/ This desirable lifestyle is complemented by some of the best schools in Ontario, including St. Andrews College and Aurora High School, in addition to quick access to downtown Toronto via Aurora GO, allowing residents to avoid the hassles of Highway 404 and the Don Valley Parkway.
By blending all the features of a major city with historical significance and natural scenery you can't get anywhere else, the small town of Aurora is a little slice of heaven. Connect with Your Community Realty today to start searching for your dream home here!