Flexibility of Self Employment. Being your own boss can be a great motivator for those who choose this career path. There is a world of opportunities to be enterprising and entrepreneurial as a realtor and there is a great deal of advantages for those who fully invest in themselves. Also, add the flexibility of making your own hours and the attractive advantages of working from home.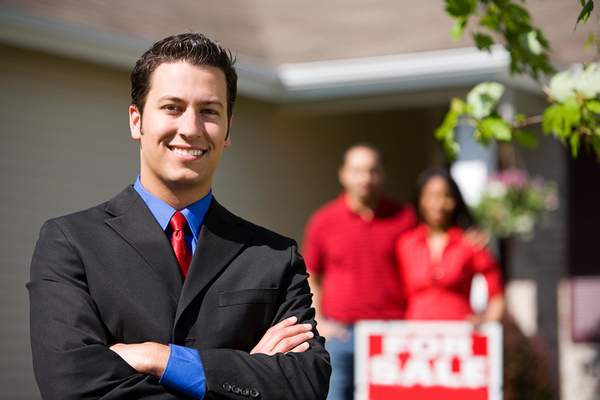 Lucrative earning potential. The skyrocket price of real estate in major Canadians cities such as Toronto and Vancouver has served well real estate agents.
Affordable education costs. Regulations to become a real estate agent depend one each province, but something that they have in common is the low cost. In Ontario, you must a have a post-secondary education diploma or equivalent and have completed the courses and a exam by the Ontario Real Estate Association (OREA). Roughly, we are taking about under $10,000.
Satisfaction of helping others. Buying and selling a home can be very stressful events. According to a survey done by Mortgage Advisers, real estate transactions are more stressfull than having a child, changing jobs or getting married. The only event that is being more stressfull than buying or selling a property is getting a divorce. A powerful motivator for those going in the real estate industry is the rewarding feeling of helping clients to minimize the stress.
Thrill of social relationships. As a real estate agent, you have the opportunity to practice your interpersonal skills most of the time. Sometimes it could be at industry events, or at the office, and sometimes over lunch or a glass of wine. You'll work and socialize with business colleagues, affiliates, partners, and new clients. For those who enjoy meeting new people, this is an exciting aspect of the real estate business. Every day presents an opportunity to meet someone new.
Dynamic work environment. Real estate agents love doing something new every day. Some people prefer a stable work routine. It gives them control and limits the chances for surprises or ambiguity. For most real estate agents, though, doing something new every day and facing new challenges are part of the fun of being an agent.